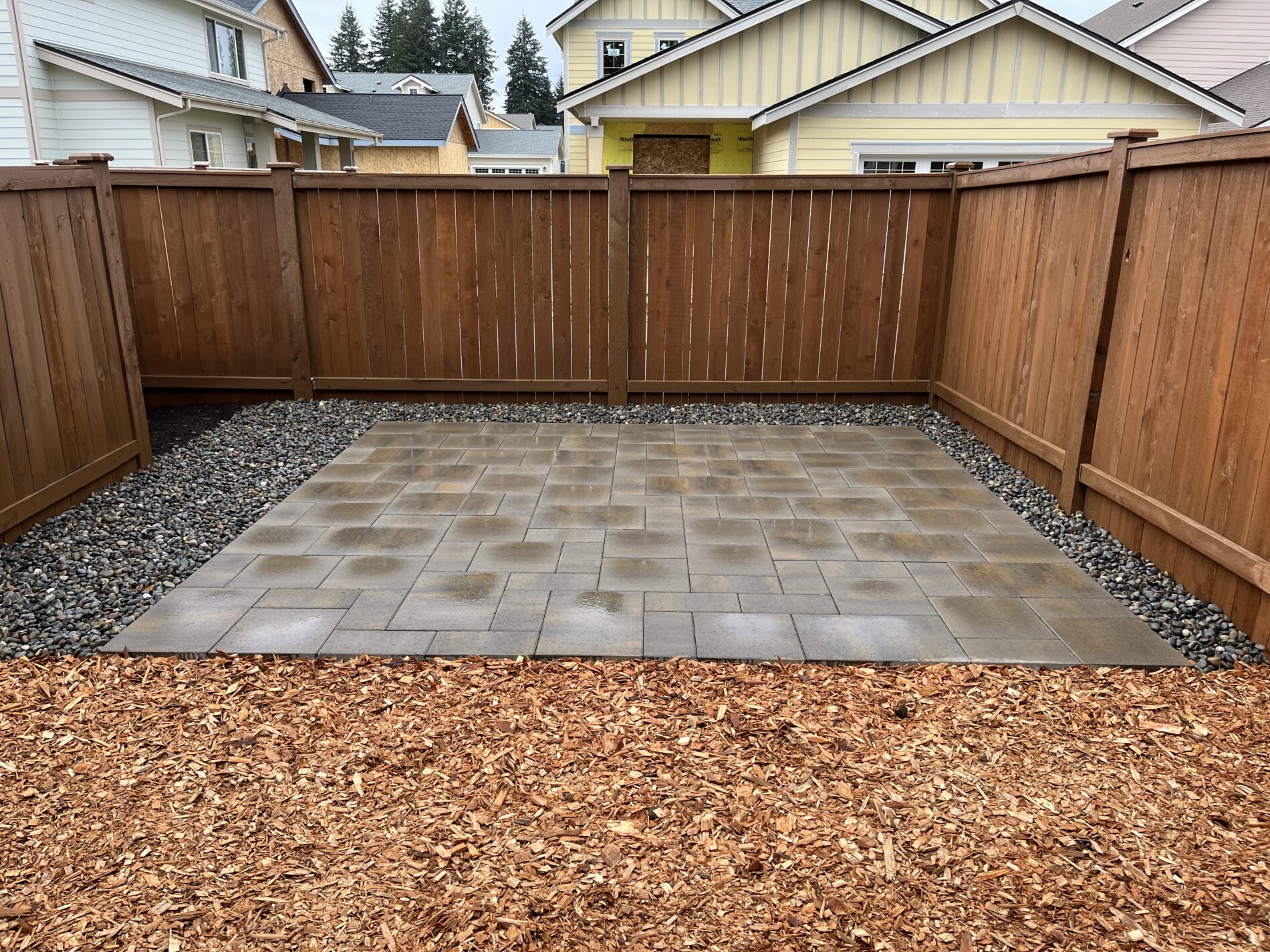 Pavers and natural stone can be installed for flowing, functional walkways as well as destination patios. ​
We excavate each hardscape space to the perfect level and install the base in layers, compacting each one. Then we methodically install the sand, pavers, and edging, making our clean cuts to fit. Our concrete saws are powerful enough for whatever natural stone a customer chooses. These surfaces can be sealed to deter moss and are easily maintained to keep them looking like new.​
Additional components including fire pits, seating walls, and benches can be integrated and make your patios functional as well as beautiful.
We work with the best materials from Professional Stone Products, Mutual Materials, and Western Interlock, as well as many other local and regional suppliers.